The port of Gladstone's outgoing current was around 2-kts (20% of our cruising speed). This was used to catapult us back into the southerly run toward Bundaberg.

Pancake Creek
The stars had aligned with a motor sail, the yacht entering Pancake creek around 15:00hrs, halfway to Bundaberg.

Bustard lighthouse (adjacent to Pancake Creek) is a short walk from the beach. Its early caretakers spent their lifetime here. In fact, two of the caretaker's daughters were born here, schooled at the lighthouse and passed away here. They even have their own graveyard which made it interesting reading.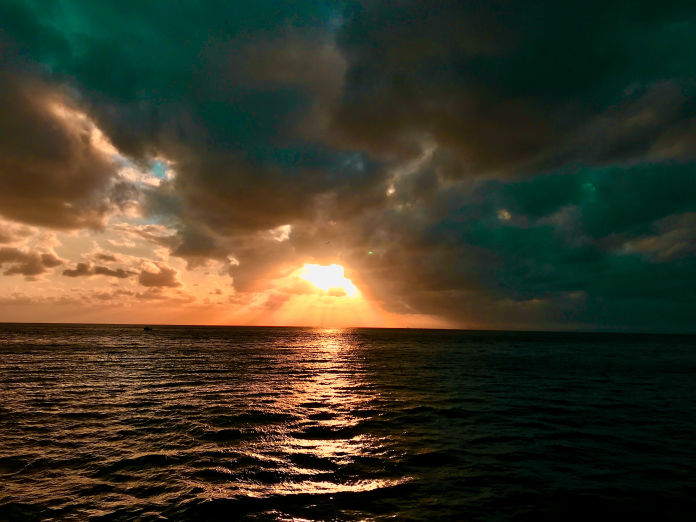 The Bustard Head lighthouse still operates today. An amazing history awaits those interested. This fellow cruiser's blog (click here) has some interesting information.

Eight days were spent here in this stunning remote anchorage, fishing and meandering the various mangrove mazes.

Burnett river - Bundaberg
The next solo leg required an overnight run, and given the yacht is self-sufficient, a stop at a Bundaberg Port Marina was not planned.

Overnight winds from the east were perfect for the full main and genoa run. Meeting some early morning cruisers heading south, mySerenity entered the Burnett River around 06:00hrs, anchoring upstream, awaiting the arrival of Adrian B and Henry P.

The river was producing scores of banana prawns with local fishers throwing their nets each morning at dawn.

Fraser Island - Great Sandy Straits
The plan was to find weather windows and work the yacht to Brisbane. The first stop was Kingfisher Bay Resort.